FEATURE IMAGE: @THEBIBLIOTHEQUE
This was a guest post written for Bold Online Magazine. Online version can be found here.
A list of books that will make you laugh, shock you, and warm your heart during the cold months of winter.
For most of us, it's officially the too-cold-to-leave-the-house time of year. Once I put on a cozy sweatshirt and take off my work shoes, there's no coming out for me, which makes this a perfect time to get a head start on my reading list. And what makes a better Saturday in January than a good book, cup of tea, and the snow falling outside my window?
If you're like me and looking for some great reads to keep you entertained during the winter months, here are some of my favorites.
1. THE TIME TRAVELER'S WIFE BY AUDREY NIFFENEGGER
I'm sure many of you have seen the movie with Rachel McAdams, but this book has made me fall continually in love with these characters It's a lot more detailed than the movie, and it includes just enough romance to make you giddy, but not too much that it's an eye roll.
2. THE GOOD DAUGHTER BY KARIN SLAUGHTER
The Good Daughter tells the story of two young girls who are attacked in their home and how the family copes with the memories of that attack 28 years later. It isn't for the faint of heart—it includes graphic violent scenes. But once I started this thriller, I couldn't put it down. If you want to keep your heart pumping and frantically turn pages to find out how it ends, this one is for you.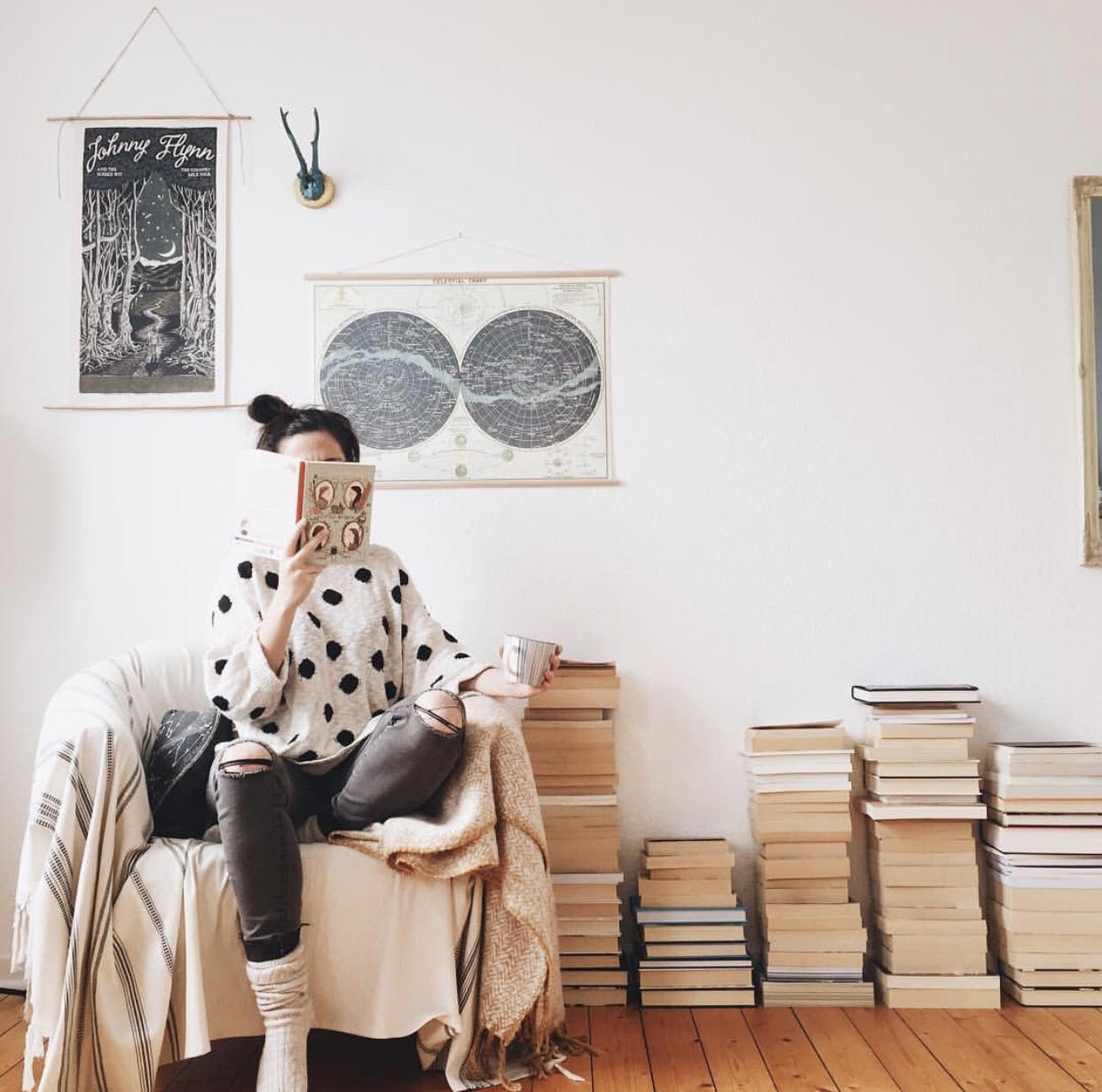 3. THE NIGHTINGALE BY KRISTIN HANNAH
For all those historical fiction lovers, this one should definitely be on your list. Krisitin Hannah's novel tells the story of two sisters in France during World War II who try to resist the Nazi occupation in their country. This book is a whirlwind of emotions for me, but it's a story I have enjoyed reading several times.
4. WHAT ALICE FORGOT BY LIANE MORIARTY
This is a book to instantly put you in a good mood. When Alice has an accident at the gym, she forgets the last ten years of her life and is surprised to find she doesn't recognize her present life at all. Liane Moriarty tells this story with a lively sense of humor and a keen sense of what marriage and motherhood are really like. Bonus: It's being turned into a movie, so read it before all the bandwagoners get to it!
5. THE STORYTELLER BY JUDI PICOULT
Another great novel with a shocking twist ending by Jodi Picoult. I love most of her books, but what stands out in this one is how connected the reader feels to Sage, the protagonist. This is another World War II-themed novel, but this book provides a refreshing perspective in today's world about forgiveness and family.
6. HOME BODY BY JOANNA GAINES
New year, new home makeover—or is that just me? I love Chip and Joanna Gaines, and this book is definitely a great read if you're looking for inspiration on how to make your home more personalized to your own tastes.
7. HARRY POTTER AND THE SORCERER'S STONE BY J.K. ROWLING
This magical read always brings a smile to my face and makes me nostalgic for my younger days when I was first introduced to the Harry Potter books. This first book, especially, puts me in a happy mood and engrosses me until I read it from beginning to end. So, grab your Weasley sweater and get reading.
What are your favorite reads for winter?